History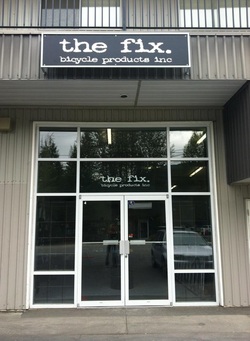 It began as a dream of a starry eyed 20 something bike mechanic in Australia in 1993. When he realized that all that glitters is not gold, when it comes to bike shops. All the chrome fixtures, plush carpets, cool posters, brand names and holier than thou sales staff mean nothing if you cant get your bike fixed. What if, a shop focused primarily on service and repairs rather than sales? Fast forward to the year 2005 after working in bike shops around the world and winding up in Whistler B.C he found that all bike shops share the same problem, supply & demand of rare or hard to find parts. Seeing the opportunity to fill a niche in the market, it wasn't long before James decided to make his original vision a reality along now with the completely daft idea of being the 1st bike shop in world to have its own CNC machining centre enabling him to manufacture rare or unavailable parts.
The Fix opened its diminutive door in late 2006 in its comically small original location. It was five hundred square feet of pure force of will, tools and technology with an 8500lbs CNC brute taking up a 3rd of the floor space. Cosy but comfortably the most well tooled and equipped bike repair shop in Whistler it made an immediate impact on the bike scene. Scoring a 3rd place right out of the gate in Pique Magazine's 'Best of Whistler' survey for best bike shop, despite only being open 3 months and not even selling bikes. It wasn't long before The Fix caught the eye of the international cycling media featuring in articles in Bike Magazine, Dirt & Mountain Bike Magazine. Not resting on its laurels The Fix established a reputation for excellence in both the local and international cycling communities. In Spring 2013 we moved to a much bigger, better & more versatile location. Allowing us to have a bigger retail area, 3 repair stands, more room to manufacture hangers & a better storage facility for bikes.
---
The Staff



JAMES
Starting The Fix in 2006 James has had a colourful past (ask him about his staring role in a Czech internet dating commercial), fixing bikes since the age of 20 he has over 23 years experience, spending many years as a bike courier in Sydney, Toronto & London and as a professional road racer, he has spent his whole life on or around bikes.
---

KEV
Originating from Ireland with a degree in engineering he has been a bike mechanic since leaving school, from road cycling to smashing out park laps Kev rides it all. His underlying talent is his dry sense of humour and his 1 liners have us in stitches regularly at The Fix.
---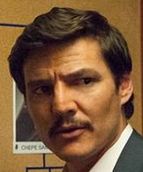 EWAN
Originating from Scotland, Ewan has a degree in Mechanical Engineering; that comes in handy with all the mechanical engineer-y stuff on the technological marvels, that we commonly call bicycles these days. He is currently the tittle holder in the Annual "The Fix" Go-Cart Invitational. For the more observant of you, who may have noticed that the accompanying photo is actually that of Javier Pena, from the smash hit TV show "Narcos"... Ewan really does look like this and as soon as we get a photo of him that doesn't look like Javier we will post it.
​
---